Browse a variety of marked down styles priced to clear our overstock.
We're making room for Summer 2022  for new styles designed in our sustainable hemp fabric. 
Like you, we've noticed lots of hemp clothing online that is made of everything but hemp.
You can count on HEMP&COMPANY to deliver the real thing.
Note: some items may have minor imperfections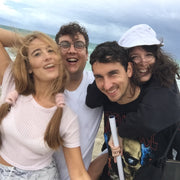 What our customers have to say: