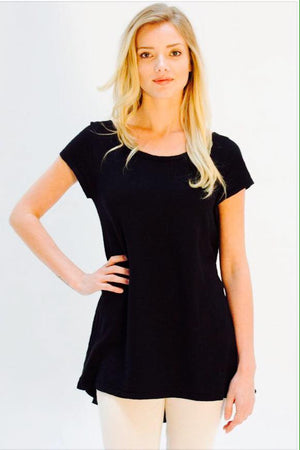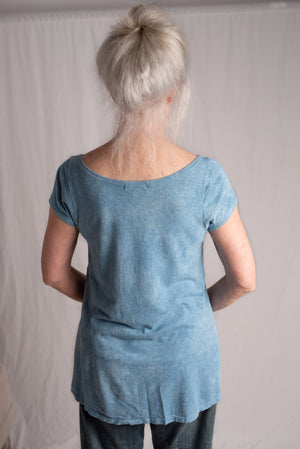 The perfectly comfortable simple T-shirt with jeans, leggings or a slim skirt.
This loose and flowing Hi-Lo T-shirt flows gently downhill from front to back.
The cute cap sleeve adds a feminine touch and a little coverage.
Tie and Shibori Hand-dyed at Whistler, B.C. with pure natural indigo 
Made of 165g. 55% Hemp and 45% Organic cotton, the coolest blend of all.

Sizes   XS/S   M/L fits most
$79-$99
Available for Spring/Summer 2021 pre-order with wholesale minimums.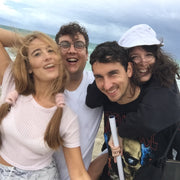 What our customers have to say: